Welcome to Trinity Lutheran Church
Join us each and every Sunday!
 Join us!

Saturday:  5:30 pm
Sunday: 8:30 AM and 10:30 am!
8:30 AM radio broadcast on WKTY 580 am

We Welcome you to the Trinity Lutheran Church Family!
Love God, Love our Neighbor, Serve the World
View our Needs and Notes page!
__________________
Invite your friends to join Trinity!
__________________
It's always a good to get up with the Sunrise!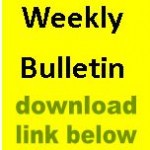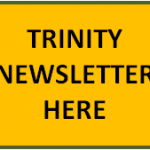 September 2014 newsletter
We welcome you to Trinity Lutheran Church in beautiful La Crosse Wisconsin.
We believe in family an is and sharing God's word.  We encourage you to visit us, join us and help us grow in his love.
Each day is a new begining so begin your days as a member of Trinity Lutheran Church!