OUR SERVICES
WHAT HAPPENS AT TRINITY
Saturday  Service 5:30 pm
Blended, with elements of classical and traditional worship, along with a touch of the new, all in a relaxed, friendly setting for all people!
Sunday Morning Service 8:30 am
Our traditional service involves the same elements as the Saturday evening worship but adds in some appropriate aspects for morning. Sunday school will also be included.
Worship with us on the radio!
8:30 am on WKTY 580
Worship is a safe place to go vertical and to connect with God no matter where you are in your journey of faith. We gather for worship to pray, reflect, learn from the Bible, sing, and hear the good news of hope and life in Jesus Christ.
*Please note that a Parent-Child room is also available at all services located in the lounge when needed.
Special and holiday services will be posted as appropriate in advance.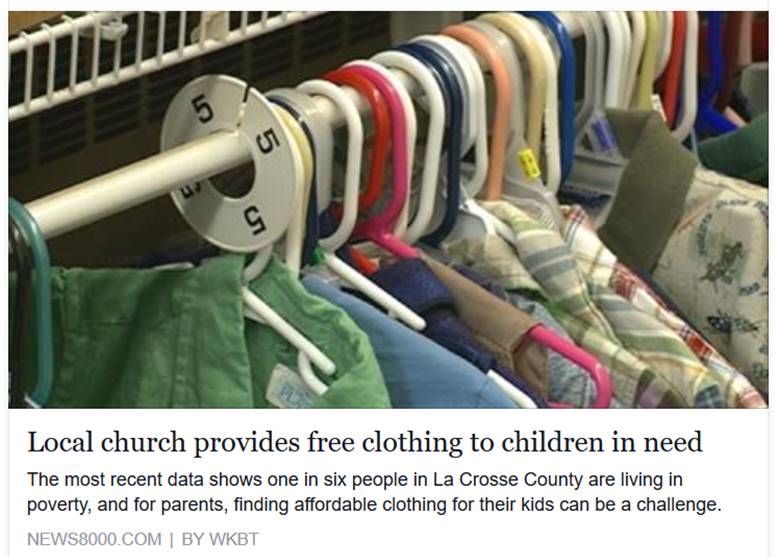 Monday Ministries
Monday Ministry Programs include Monday Meals, From the Heart Food Pantry, Children's Clothes Closet, Teen Clothes Closet and Jaycee's Toy Box. There are 170 to 250 people who utilize Monday Ministry programming on any given Monday. There are 20 to 30 volunteers from a variety of community churchs and groups that are a working on a typical Monday Night at Trinity. Mondays Ministry at Trinity meet an important need in the neighborhood and community. The Trinity building is open from 4:00 to 7:00 for Monday programs and is monitored by a Monday host.
Please contact the church for more information if you are interested in serving.
CONGREGATIONAL LIFE
Our goal as Congregational Life Ministry is to help us get to know and love each other so that we may be there for support in time of need, to celebrate in times of joy and to gather together to praise God as a loving family.  Scripture shares, "Beloved, if God so loved us, we ought also to love one another" (1 John 4:11).   Trinity invites you to join fellow worshipers in the Lenten meals being served throughout March. And we encourage you to try to meet someone new each time you attend.
Readers Invited:
Trinity invites volunteers to read the scripture lessons at the 8:30 Sunday service. You will receive a reminder email with the reading a week prior to your time slot.