Get Ready… Something Really Cool Is Coming Soon!
Located at 1010 Sill St
La Crosse, WI  54603
WEEKLY BULLETIN DOWNLOAD HERE!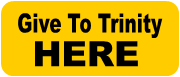 Pastor Phillip Waselik
608.782.6200
Listen each Sunday morning on WKTY AM 580
We will continue to offer a radio service broadcast on Sunday mornings at 8:30am.  Please tune in to WKTY AM 580 for our regular Sunday worship over the air, from the comfort of your home.
Please also note changes to Trinity's Monday night outreach programs:
Mondays Meals is still closed, but The Heart Food Pantry is now open.  Please email the church or call for information. If you are having an emergency food need please call the church office.
Jacey's Toy Box, Northside Kid's Clothes Closet and First Teen's Clothes Closet are now also open by appointment. You are invited to email Trinity for the Toy Box, Northside Kid's Clothes Closet at: childrensclothescloset@trinitylutheranlax.org.
Click here to make an appointment for the First Teens Closet!
We thank you and appreciate your continued patience during these challenging times.  Please call the church office if you have any questions, 608-782-6200.  We will do our best to keep everyone apprised of any new developments.